NERF Laser Ops Pro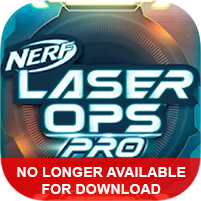 App Release Date
July 16, 2018
App Available Through
June 30, 2023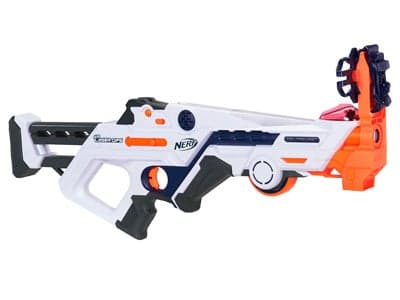 This app is no longer available to download as of June 30, 2023, when support for the app ended.
Get ready to up your game! Compatible with all NERF LASER OPS PRO products, this app gives you real-time battle intel, allowing you to customize your blaster, track your performance, earn power-ups, and even temporarily locate your opponents during battle. You can also use the solo attachment (available in select products) to battle digital drones in your own environment in single player mode.
Supported Devices
iOS 9+
iPhone 5+
iPad 4+
iPad Air 2+
iPad Mini 3+.
Android 5+APP connects to blasters via Bluetooth Low Energy and therefore requires devices that use Bluetooth 4 and newer
Single player mode requires a device with a gyroscope.Multi-Device multiplayer mode requires a data connection.
Samsung Galaxy S5, S6, S7, S8, S9
SamsungGalaxy TAB 3 (3 10.1)
SamsungGalaxy NOTE 4,5,6,7,8
Google Nexus 7, 8, 9, 10,
Motorola Droid Turbo 2
HTC One M9
LG G4 and later
Huawei Google
Nexus 6P